Glamour Agency
GLAMOUR AGENCY
Glamour Agency, a modelling agency based in Limerick, specialising in fashion shows, photo shoots, courses, style events, promotional events , product launches and wedding fairs. Glamour Agency also provides clients with Event Managers, promotional staff, make-up artists, stylists and fashion experts.
STYLE AND IMAGE CONSULTANCY

Fiona Doyle Stylist and Image Consultant
My personal image consultancy service includes –
A personal one to one style consultation
Personal shopping
Colour anaysis
Fashion updating/styling
Together we will discover the correct clothes which compliment your body shape, your style personality, your colouring and your lifestyle.
Shows & Events
At Glamour Agency we provide the full organisation and production of fashion shows . We provide the models, compere, lights, sound and co-ordinate the boutiques. Glamour agency will work with any budget and will organise any type of fashion show from charitable organisations, school and club fashion shows, hotel and hospitality events, corporate fashion shows to wedding fairs.
Glamour Academy -Nutrition, Style & Personal Development
Glamour academy offers courses in make up, nutrition, styling, deportment, wellbeing and personal development.
The course is designed for individuals who wish to learn the tricks of the trade techniques from a leading make up artist, wellbeing coach, stylist and skincare expert.
Thank you Glamour Agency and your team for a fantastic fashion show. The night ran so smoothly. Fiona was very approachable and hard working and worked very hard with all the students, staff and parents that took part. Her models were so professional – I highly recommend Glamour Agency.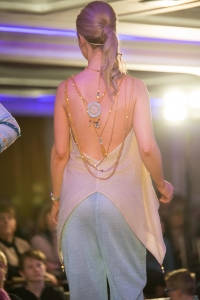 Latest from our Blog…
Fiona Doyle
New year signals change, therefore it is a perfect time of the year to take stock of your wardrobe. If you are like me your wardrobe may have become a […]